5 Massive Myths About Dermaplaning
You might have heard quite a lot about dermaplaning recently. After all, it's a huge trend onTikTok and other social media platforms at the moment, attracting billions of views! But do youtruly know what it is and why it's so great for the skin and your beauty routine?

Let us fill you in and everything you need to know – what to believe and what to ignore. Thinkof us as your dermaplaning experts.

You may have been told, for example, that it's great for non-invasive hair removal or facialexfoliation. And yes, dermaplaning does gently remove the top layer of the skin, known as the epidermis. It also removes the vellus hairs from the face – or the "peach fuzz". The result? Unquestionably, smoother, brighter, younger-looking skin.

But not everything that is said both online and off about dermaplaning is positive, or evenaccurate. So, we are shining a light on some of those myths below. Strap in, and read on forsome major myth busting.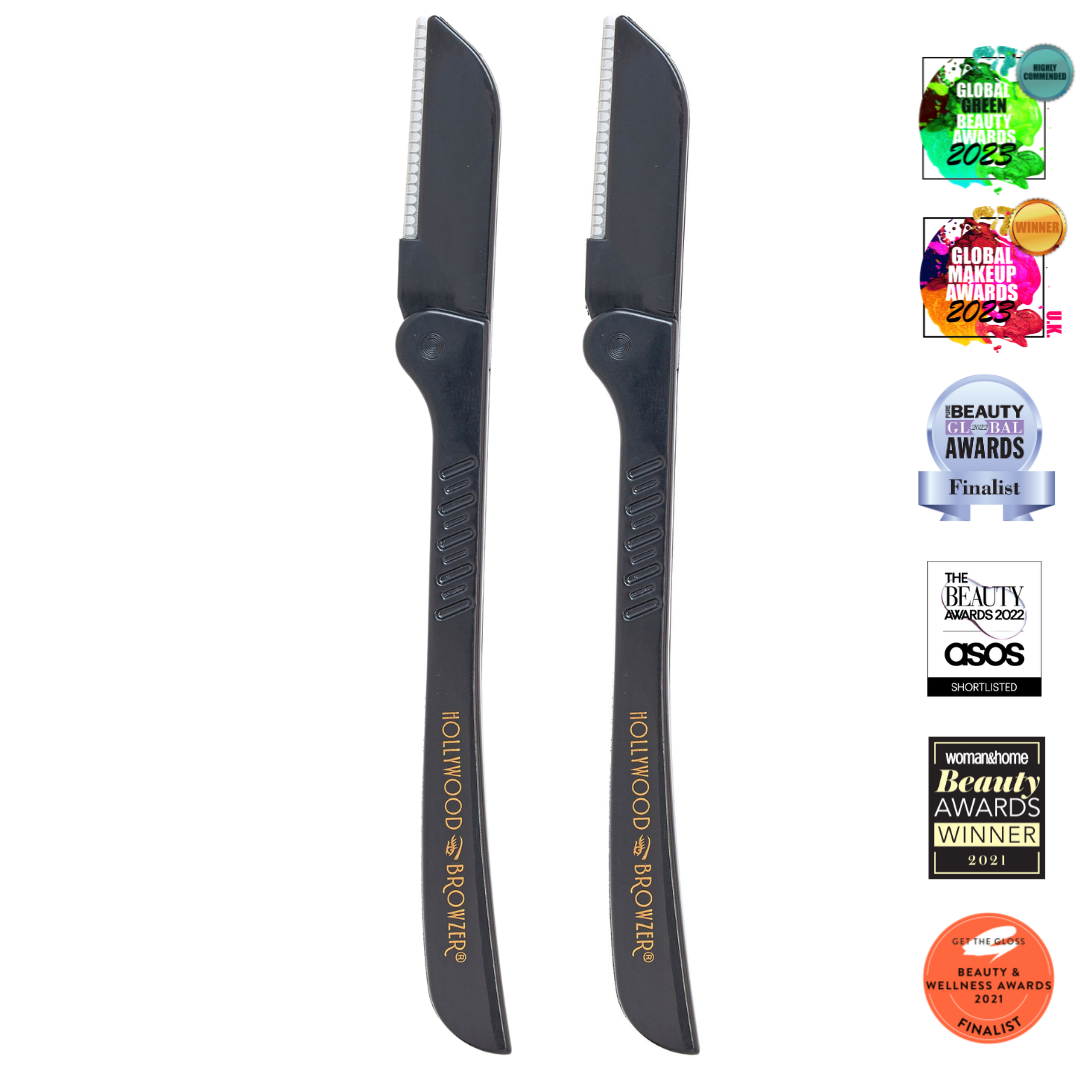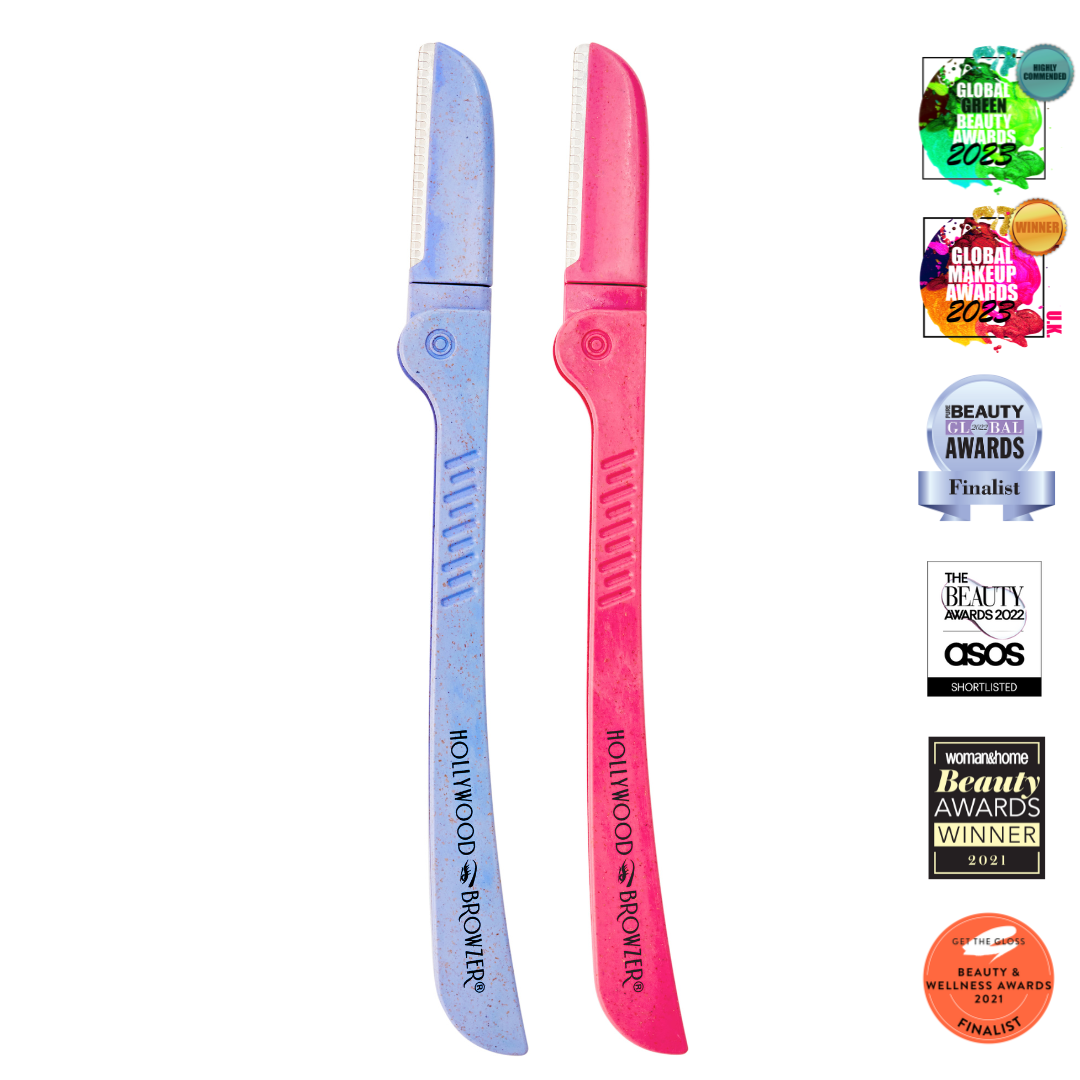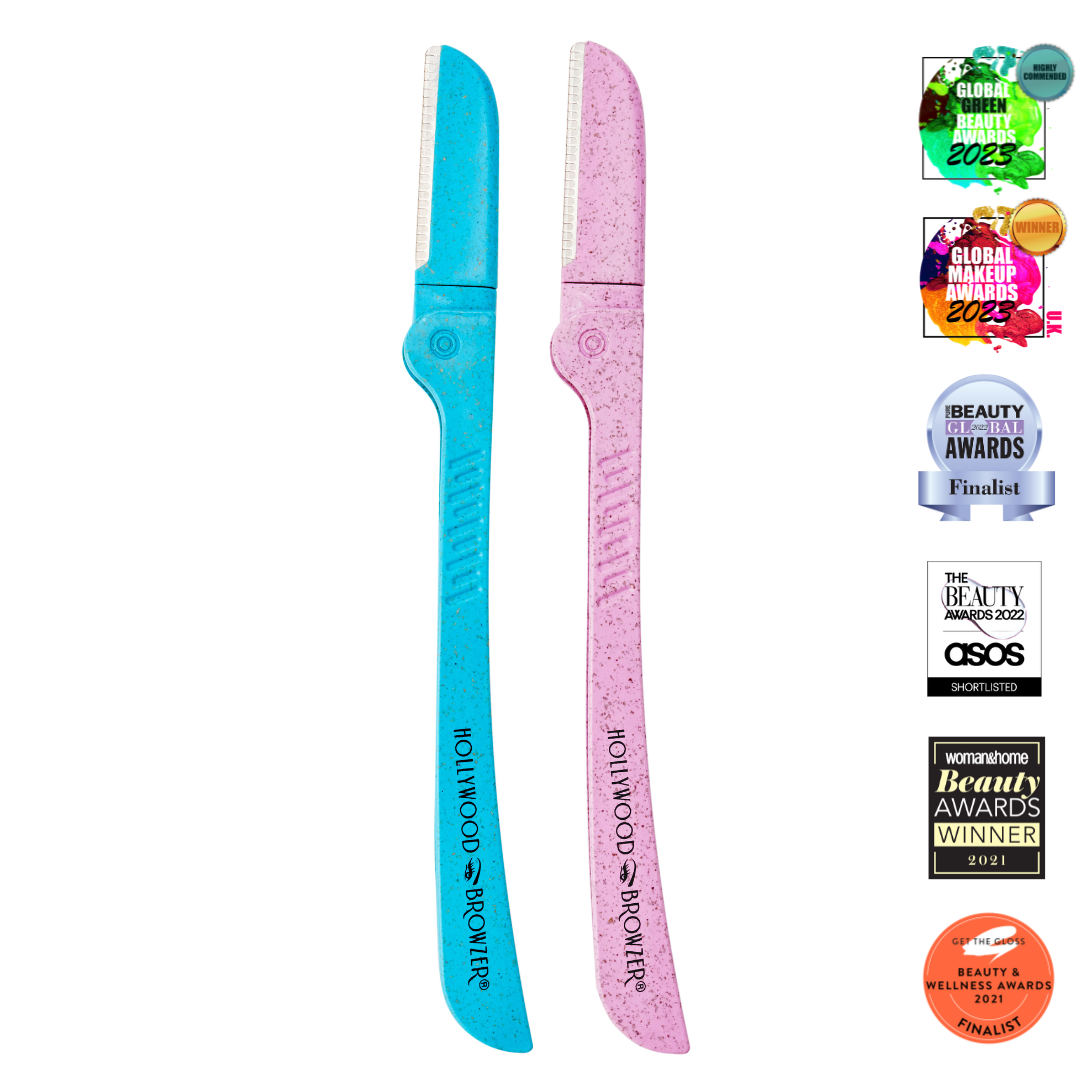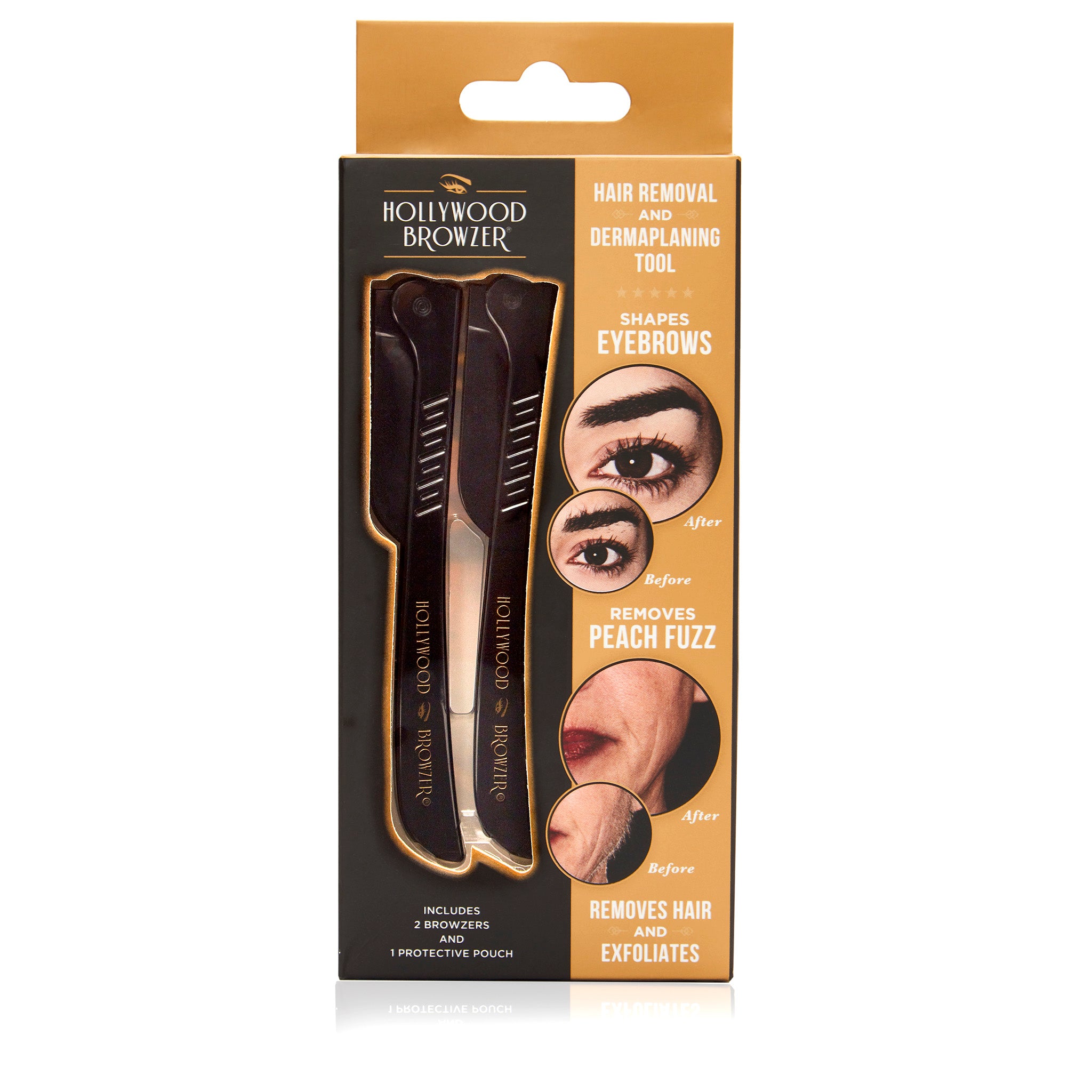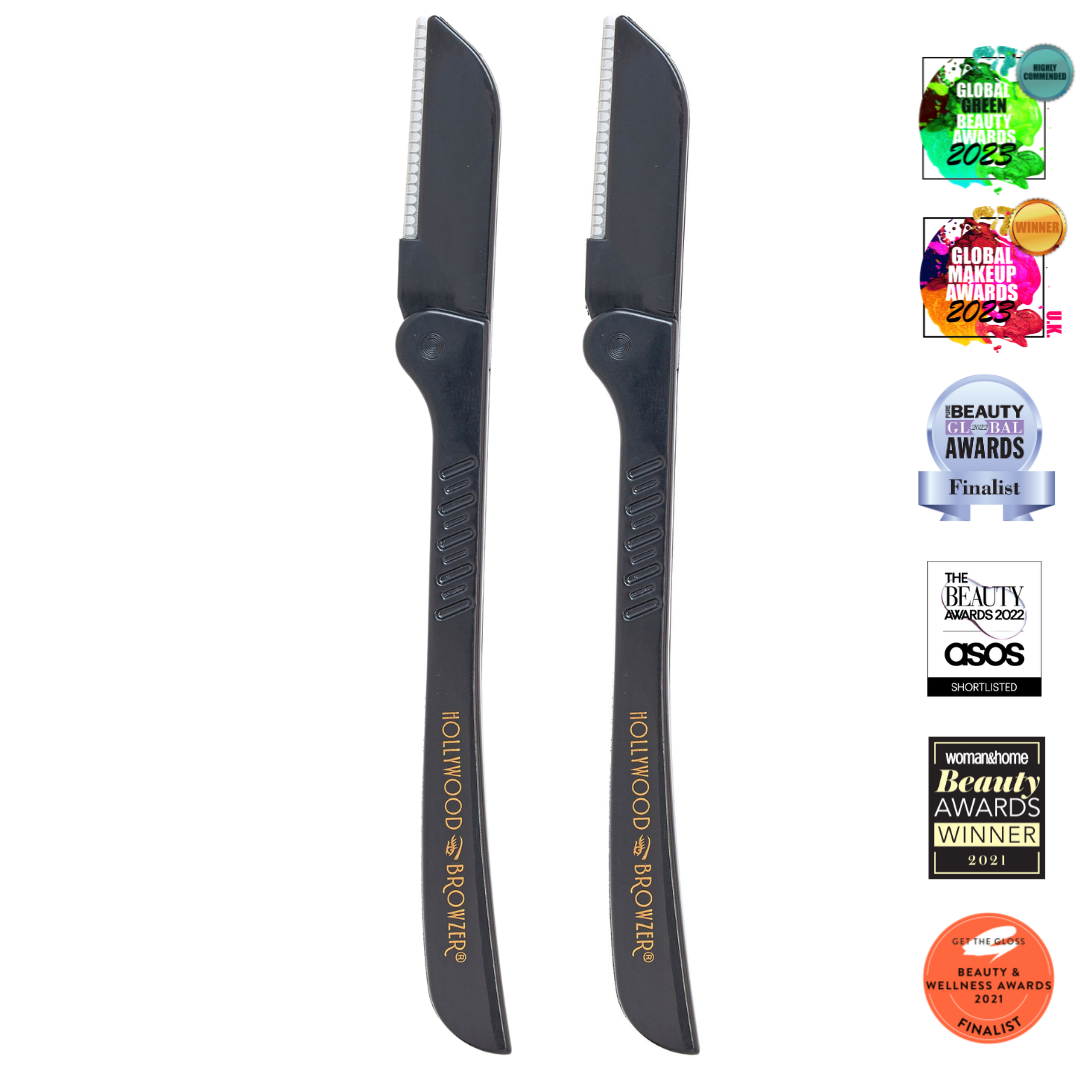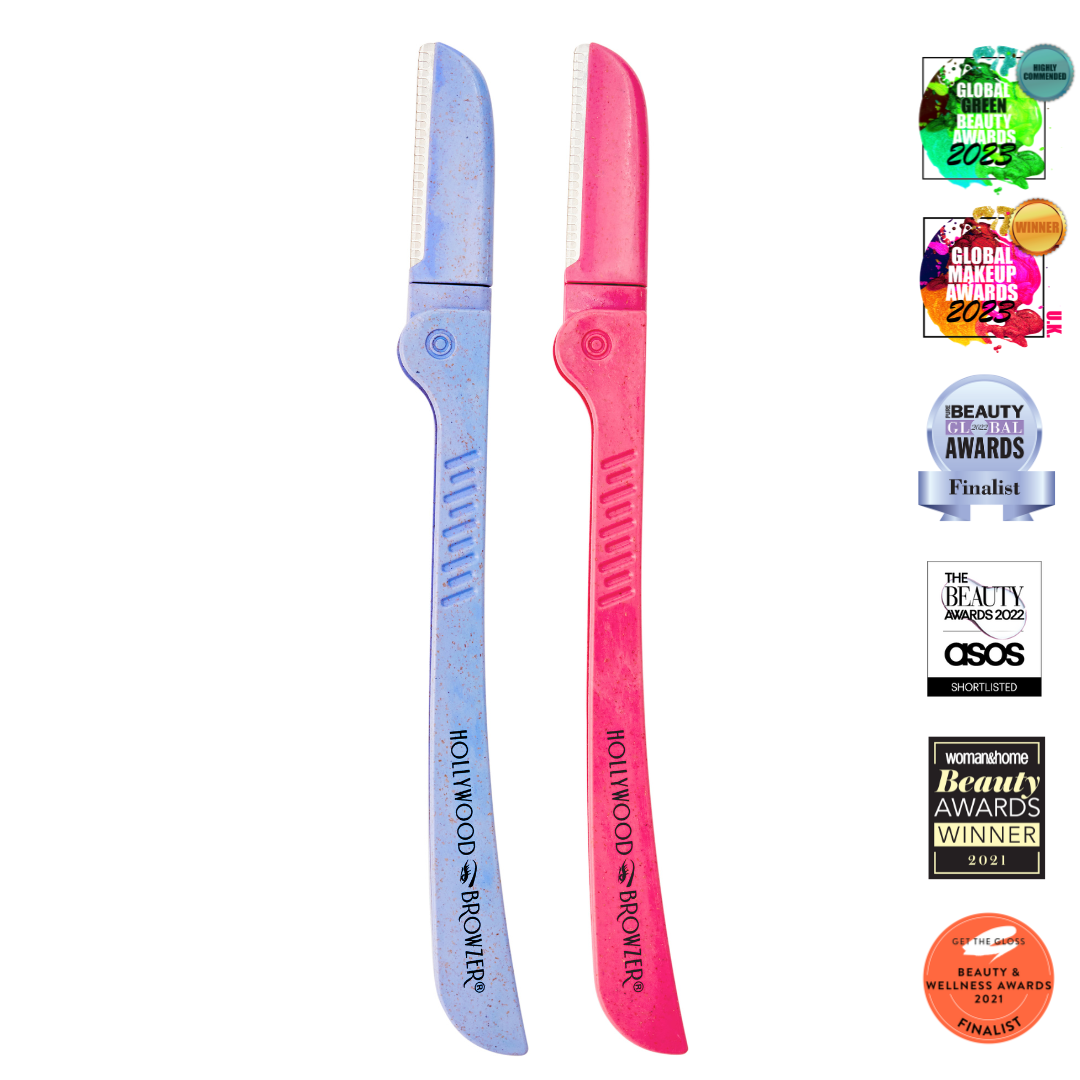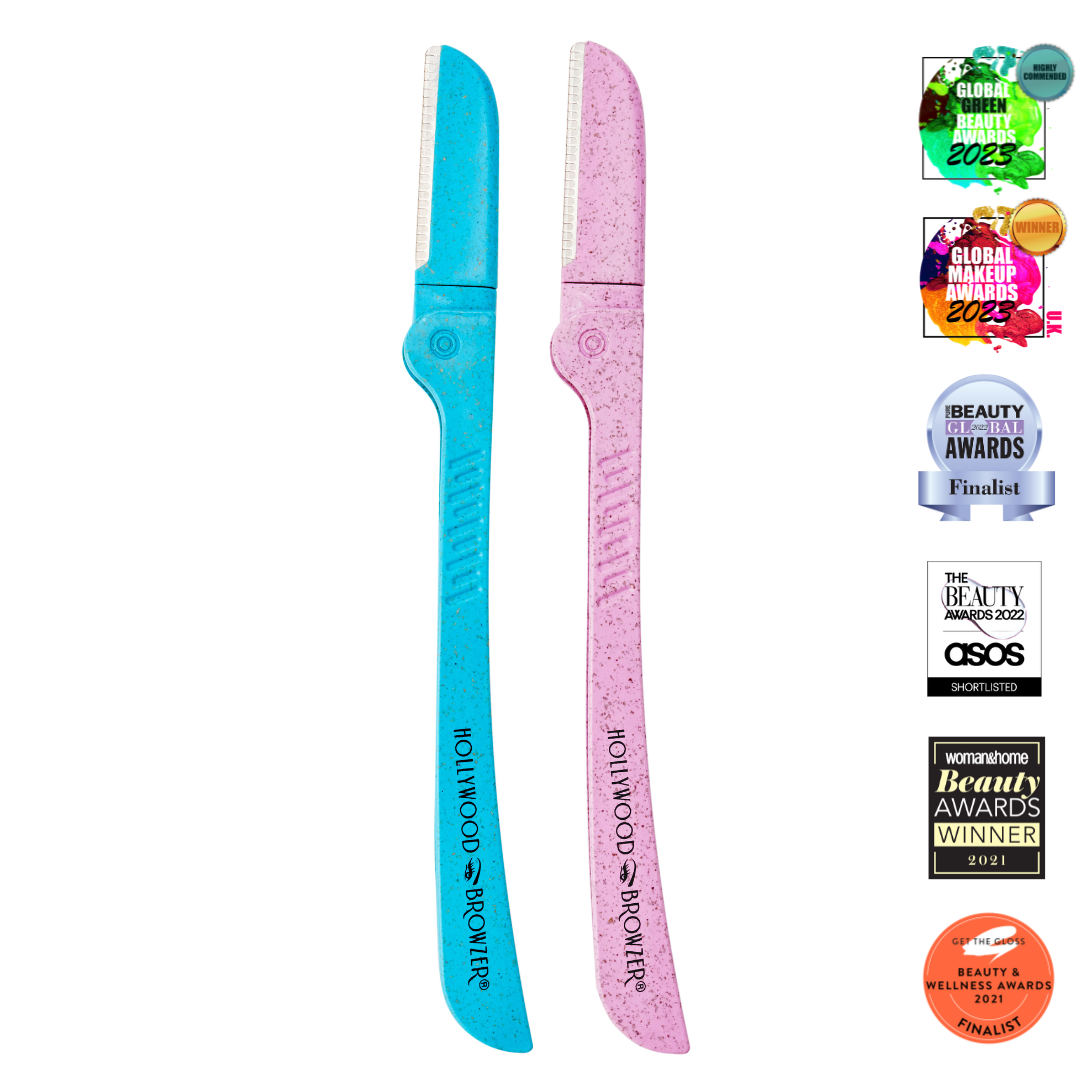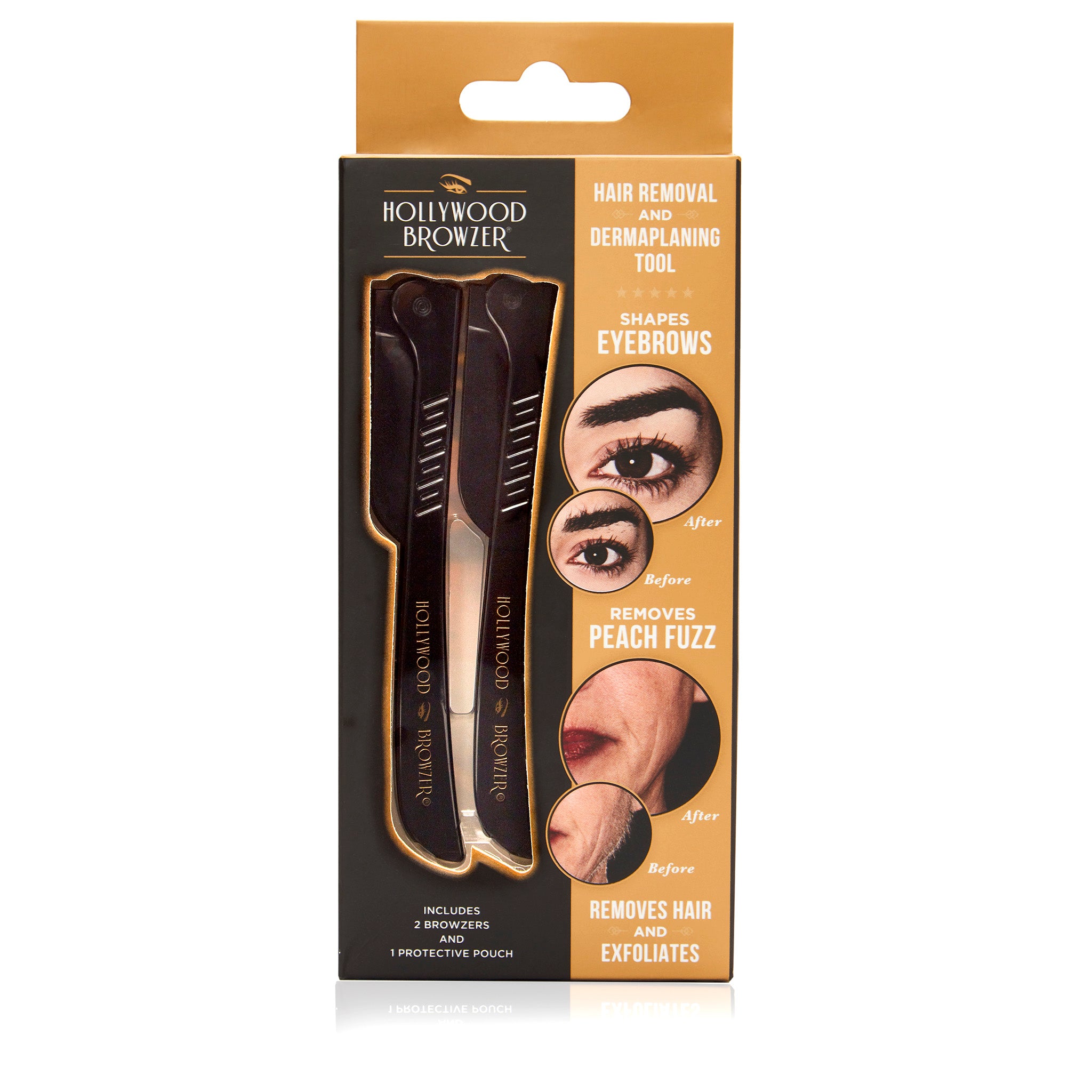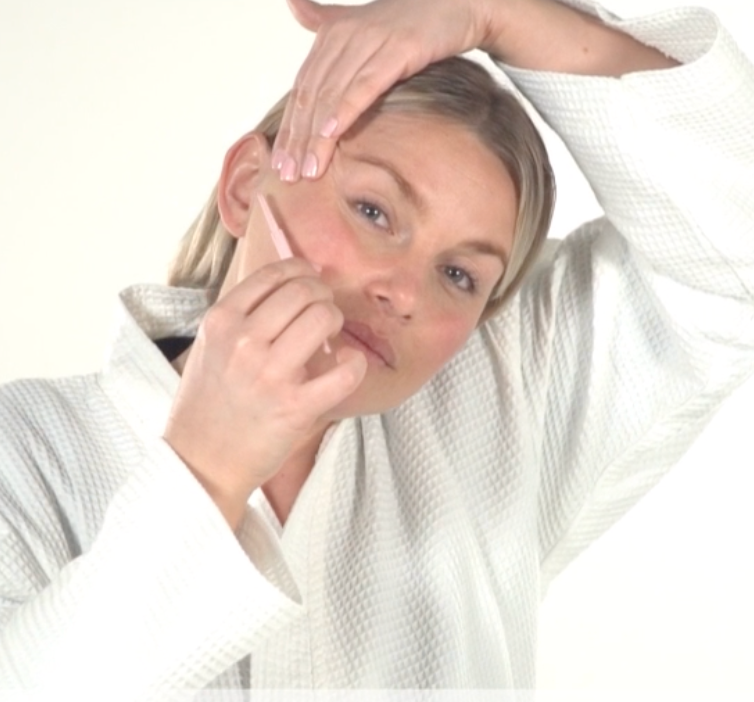 DUO HOLLYWOOD BROWZER® DERMAPLANER
Does Dermaplaning Cause 'Peach Fuzz' To Grow Back Thicker And Darker?
Absolutely not! This is the number one question we get asked. Here's the truth - The "peachfuzz" and any other unwanted hair removed by dermaplaning grows back exactly the same as itwas before. Peach fuzz grows back as peach fuzz and coarse hair grows back as coarse hair. FACT.

Bet you heard this before - "don't shave the hair on your face, it'll just grow back thicker!" This is absolutely not true and not even physiologically possible.

This is backed by science. Aesthetic surgeon, Dr Tiago Guimaraes, supports this absolute fact by saying: "Dermaplaning, which is a form of facial exfoliation that removes the top layer of deadskin cells and hair, does not change the genetic makeup of the hair and thus the follicle itself.So, the hair will grow back exactly the same as it was before, no thicker, no darker, no coarser."

What can happen, is that dermaplaning can leave hairs with a blunter tip when they grow back. So, they might feel thicker as the tip is blunt. However, by using a precise dermaplaner at the correct angle, this can be avoided.
Showing making procedure is a good way to guarantee product quality
Is Dermaplaning Painful?
Absolutely not! When used at the correct angle and with the correct amount of pressure, dermaplaning should not hurt at all. As a matter of fact, it's quite gentle and therapeutic.

So, what does dermaplaning feel like on the skin? It feels like a gentle tickling or brushing sensation, and nothing much more than that if you're using the tool correctly. As our Founder & CEO, Amy Anzel, explains, you should keep your skin taut when dermaplaning, and be careful not to apply too much pressure.

Dermaplaning is a great simple, easy and pain free alternative to waxing, threading and plucking… with the added benefit of exfoliation, which you don't get from other forms of hair removal.
Do You Need A Lot Of Spare Time For Dermaplaning?
In the beginning, if you haven't tried dermaplaning before, you might need a bit of time to getused to it. We even recommend using your dermaplaner on a larger area of the body, like the arms or legs, to get a feel for the technique. But after that, just three to five minutes dermaplaning a month should be enough to give you results everyone will notice.

Hopefully, you now know a lot more about dermaplaning! ... and you know the facts and not the myths. This will help you to decide whether this non-invasive hair removal and facial exfoliationtool is for you.

To discover more, why not spend a few minutes exploring the Hollywood Browzer Beauty store? Our award winning dermaplaners are quick and easy to use, and give your skin enviablebrightness – for less than you would pay in a salon as well as other forms of hair removal and exfoliation!