WHAT TO AVOID AFTER DERMAPLANING?
You've just had a fantastic dermaplaning treatment and your skin is now smooth and radiant, like a baby's bottom! You're probably wondering, "what now?", well, this is where we jump in. We're here to share some post-dermaplaning tips to ensure your skin stays flawless and glowing. Let's dive right in!
WHAT DOES DERMAPLANING DO?
First things first, let's have a quick rundown on what dermaplaning actually does. Dermaplaning is a non-invasive exfoliating treatment that involves using a surgical scalpel to gently scrape off the dead skin cells and peach fuzz (vellus hair) from your face. Sounds scary, right? But trust me, it's not at all as terrifying as it seems.This treatment helps to improve your skin's texture, reduce the appearance of fine lines and wrinkles and leaves you with a smooth and glowing complexion. By removing the barrier of dead skin cells and peach fuzz, your skincare products can penetrate better, making them more effective. It's like a reset button for your skin!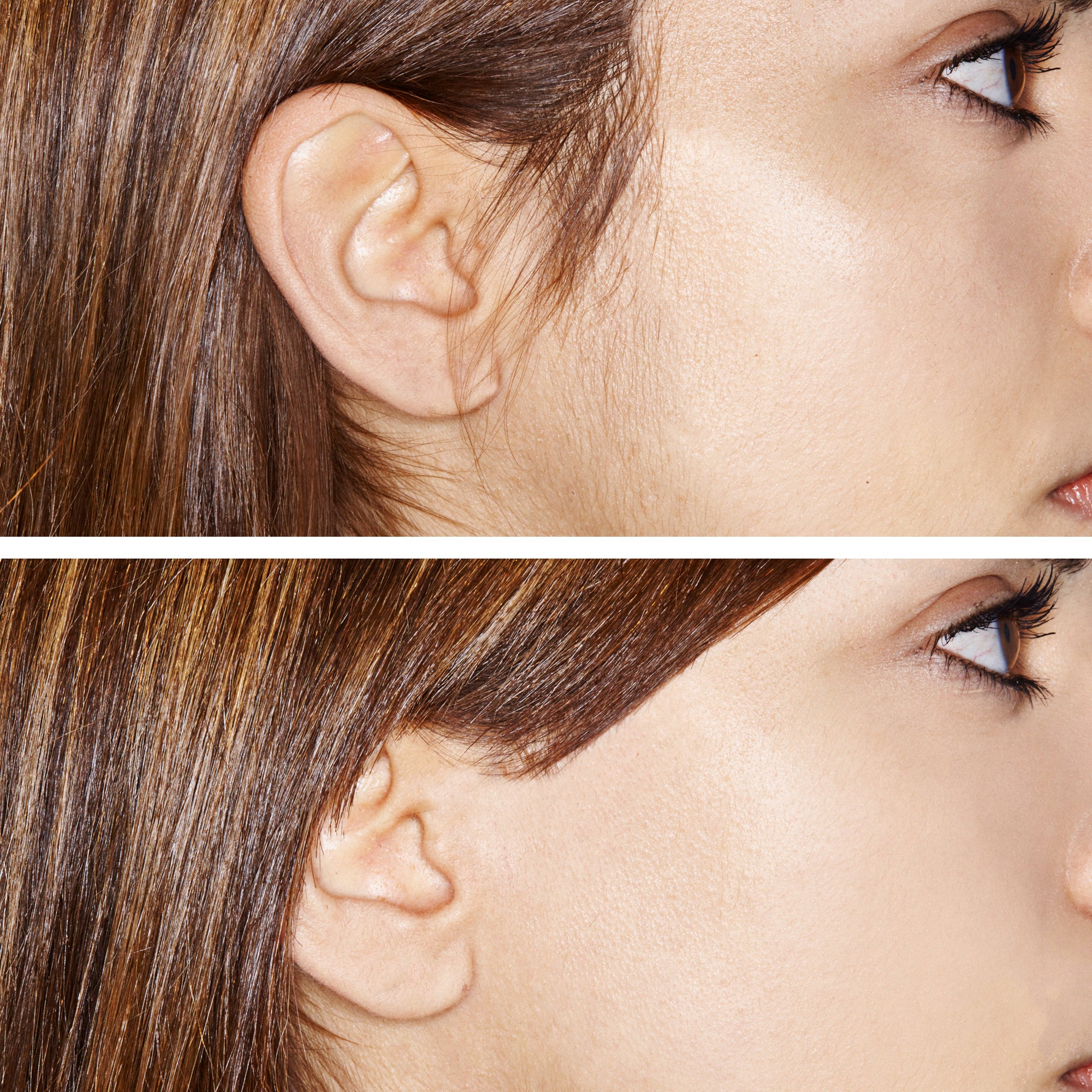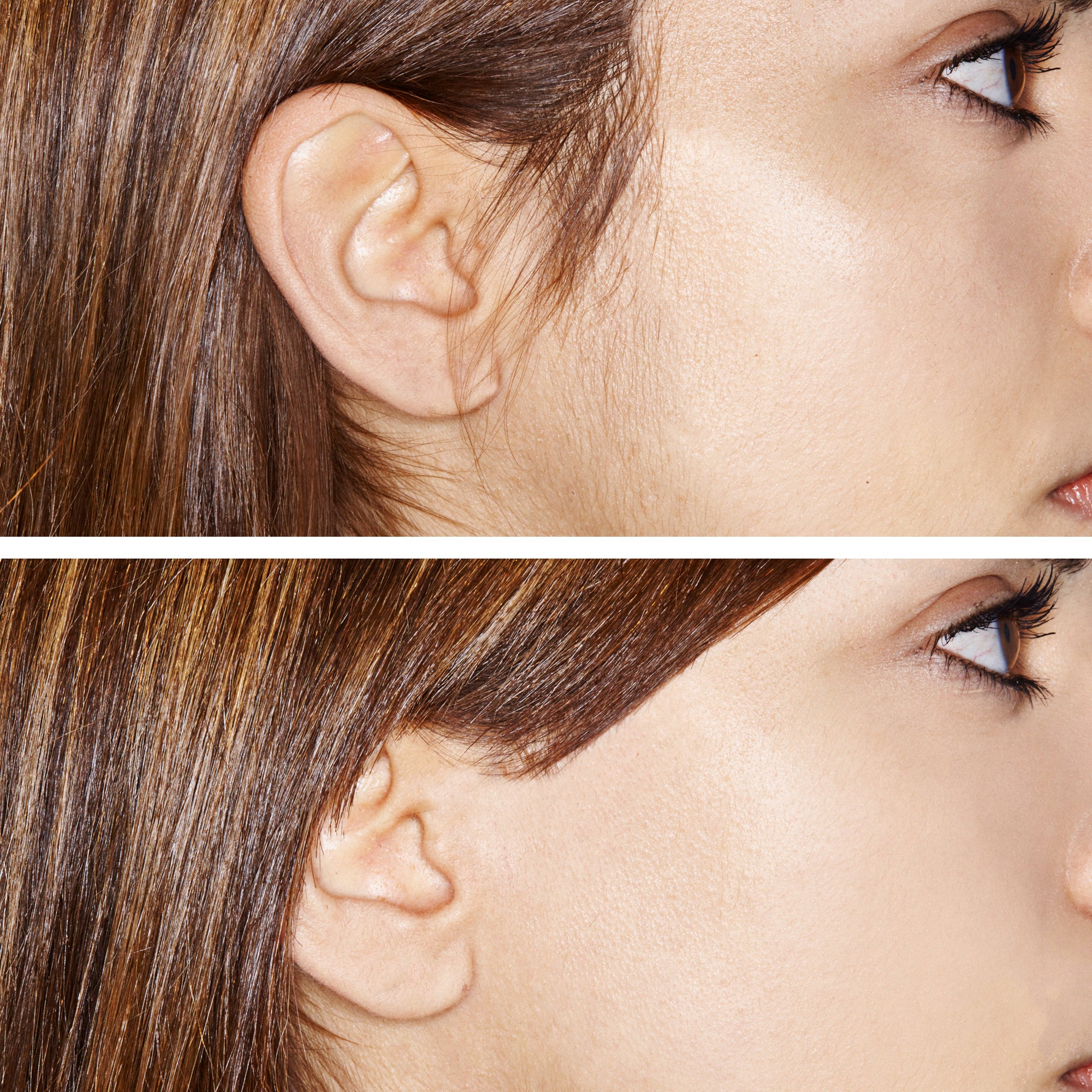 DUO HOLLYWOOD BROWZER® DERMAPLANER
HOW LONG AFTER DERMAPLANING CAN I WEAR MAKEUP?
Now, let's talk makeup. After your dermaplaning session, you might be itching to put on some makeup to show off your rejuvenated skin. But hold on, honey! If you have just dermaplaned for the first time, your skin might be a little more sensitive to makeup. Therefore, we advise waiting a little while before applying makeup after your very first treatment. Dermaplaning can leave your skin a little sensitive and your freshly exposed pores need some time to calm down. Applying makeup too soon can clog these pores and lead to breakouts. Be patient and let your skin breathe for a day before you slay with that makeup look.
WHAT OIL TO USE FOR DERMAPLANING AT HOME?
Now, here's the deal. It's important to add that moisture and nourishment into your skin after your dermaplaning treatment. Our 24K Gold Facial Elixir is the perfect post-dermaplaning treatment - it's like food for your skin! It contains real gold flakes to add even more radiance to your skin, as well as argan oil and rosehip oil which both have anti-aging, antioxidant and anti-inflammatory properties. It's also a dry oil, therefore, it is the perfection consistency for the skin (it also has a beautiful, lightweight and fresh citrus scent!). Just apply a pea sized amount directly to the skin (any more and this might clog your pores) in the PM and allow your skin to drink up the product. You'll wake up in the morning with a plump, healthy and glowing complexion!If you don't yet have our 24K Gold Facial Elixir (which we strongly suggest you do), avoid using any other heavy oils or essential oils directly on your face for this purpose, as they can be too thick and might lead to skin congestion. Also, steer clear of any oil blends that contain potential irritants, as your skin will be vulnerable post-dermaplaning.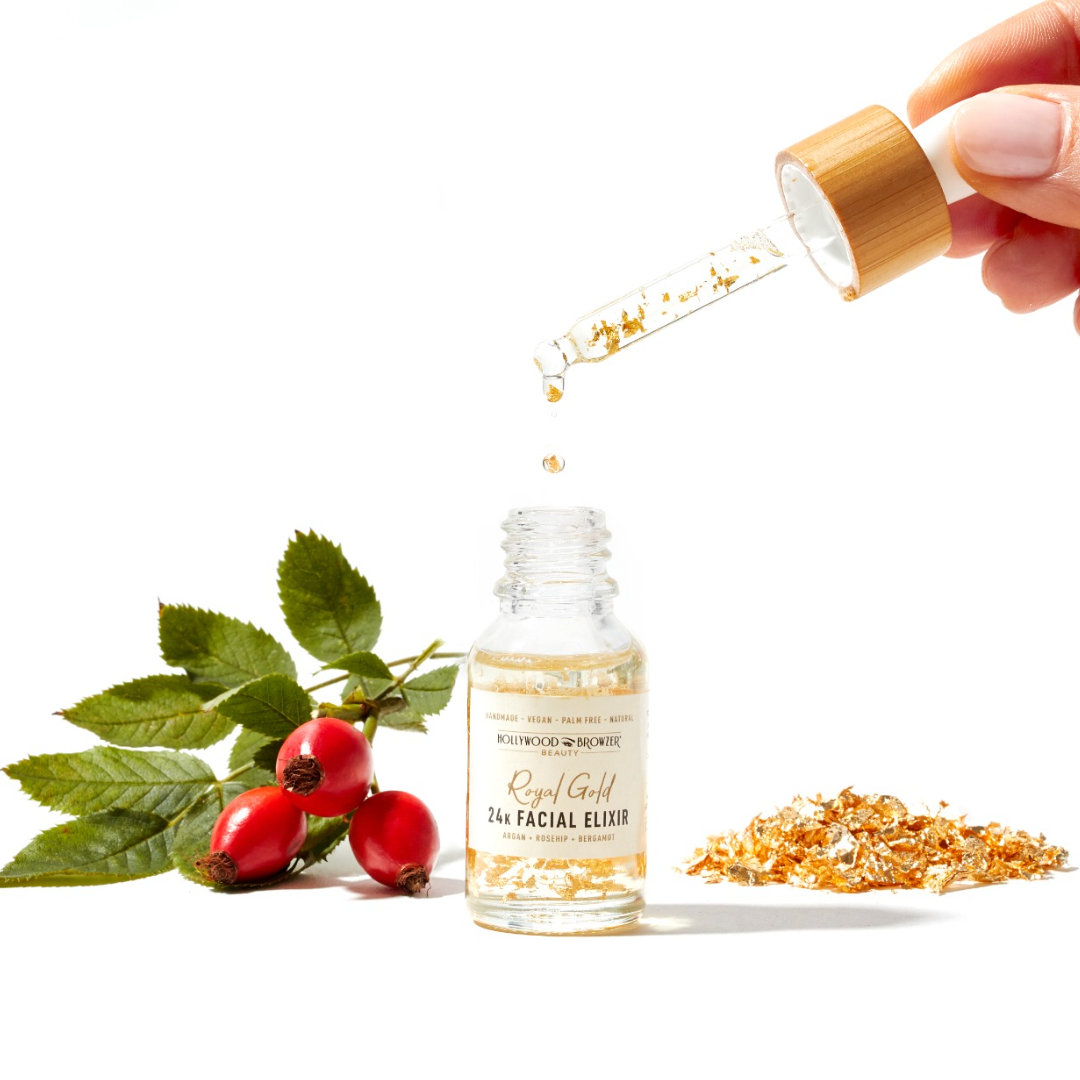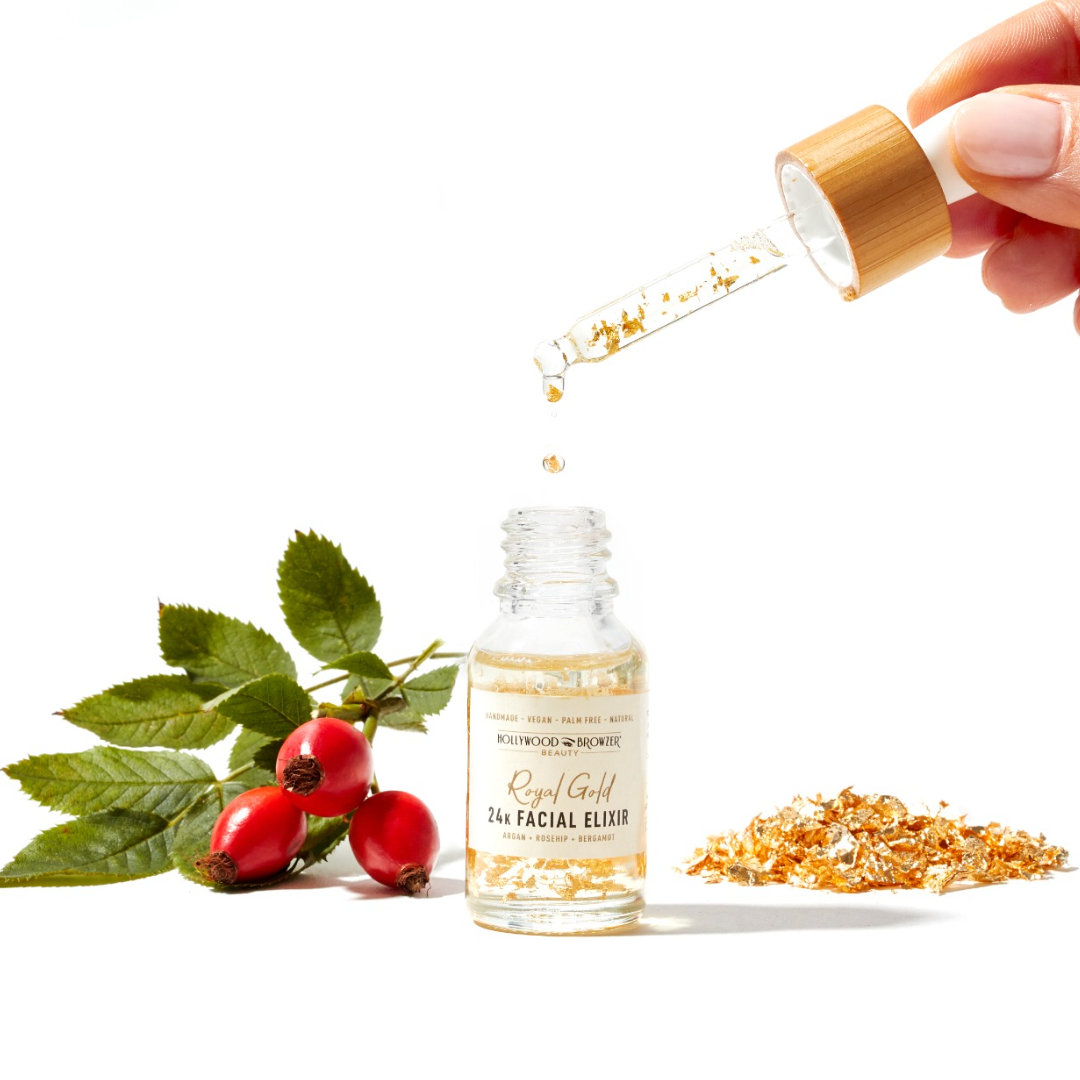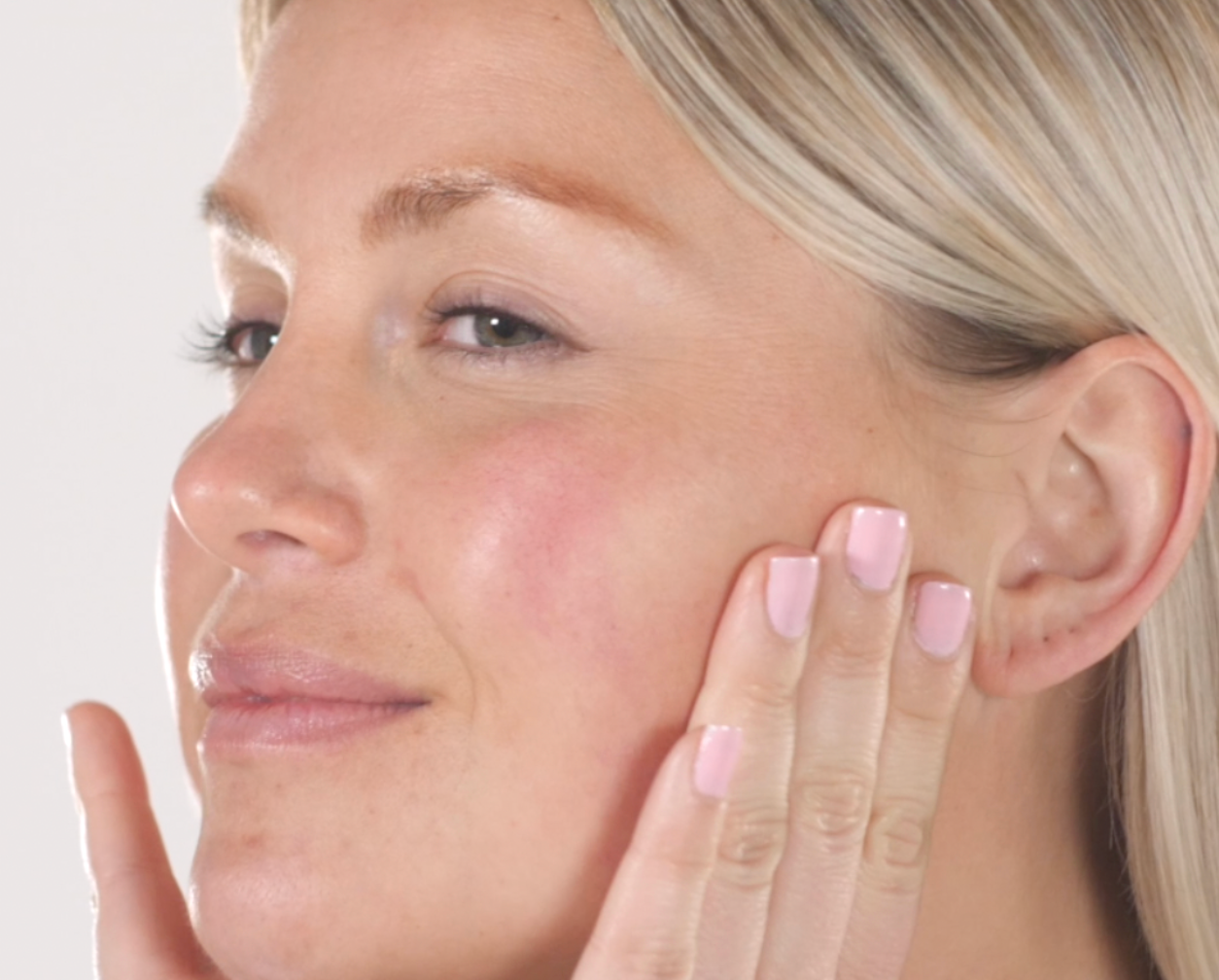 POST DERMAPLANING PERFECTION OIL - 24K GOLD FACIAL ELIXIR
Showing making procedure is a good way to guarantee product quality
POST-DERMAPLANING SKINCARE DO'S AND DON'TS
After dermaplaning, your skin is like a clean canvas, ready to absorb all the goodness you throw at it. To maximise the benefits and avoid any mishaps, follow these skincare dos and don'ts:

Dos:
Moisturise: Hydration is key! Use a gentle, hydrating moisturiser to nourish your skin and keep it plump and happy (if you're using our 24K Gold Facial Elixir, apply this before your moisturiser).

SPF: Never skip sunscreen, even on cloudy days. Your freshly exfoliated skin is more susceptible to sun damage, so slather on that SPF!

Mild Cleanser: Use a gentle cleanser to wash your face. Avoid harsh scrubs or exfoliants for a few days to prevent over-exfoliation.Patience: Allow your skin to heal and avoid any harsh treatments like chemical peels or laser procedures for at least a week after dermaplaning.

Don'ts:
Touching: Resist the urge to touch your face excessively. Your hands carry a lot of bacteria that can cause breakouts.Heavy

Makeup: As mentioned earlier, if you're new to dermaplaning, avoid heavy makeup for at least 24 hours post-treatment.Hot Water: Steer clear of hot water when washing your face. Stick to lukewarm water to prevent further irritation.

Picking: Don't pick at your skin if any flakiness occurs. Let it naturally shed off.
See our video below for an easy step by step guide on how to use the Hollywood Browzer.